Business Consulting Services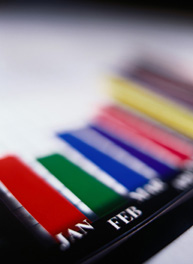 Our goal is to help your business strive and succeed. McCarron CPAs offers a wide range of consulting and tax preparation services to help you improve business operations, boost efficiency, and increase profit. Whether you are a new business just starting out and in need of consulting services, or an established company requiring tax advice or preparation, we are here to help you grow and manage your business.
Employment Benefit Plans
Our firm can assist you in establishing comprehensive employee benefit plans, as well as review your existing plans for ERISA and tax compliance. We can weigh the complex benefits and costs posed by today's qualified/nonqualified pension and profit sharing plans including 401(k), SEP, SEP IRA, Keogh, life insurance, and health insurance plans.
Business Valuations & Buying And Selling A Business
Our firm advises prospective business purchasers about local market conditions, industry trends, and the financial condition of an acquisition candidate. If you are selling a business, we can offer advice for obtaining the best possible sales price and contract payout terms.
Business Succession Planning
Stop worrying about how your business will continue without you there. As experts in business succession planning, our firm can suggest many courses of action to provide assurance that your business will enjoy a smooth continuance and that your heirs and business associates are well protected.
Payroll Services
Our firm offers complete payroll preparation and payroll tax reporting services. We prepare all federal and state payroll tax returns and offer full magnetic media and electronic filing capabilities.