David J McCarron CPA, President

David J McCarron founded McCarron Accounting & Consulting CPAs in 1990 with the vision of providing close personalized attention to the tax and financial needs of small businesses and individuals.


As a former director on the Orlando Regional Chamber of Commerce Small Business Chamber Board, he is able to directly promote small business in our community. In addition, he has been an active participant in Regional Leadership Conferences.

He has been a member of the UCF Small Business Development Center Resource Network, Emerging Business Network-Central Florida Innovation Corporation, AICPA, FICPA, Manufacturers Association of Central Florida, Rotary Club of Orlando, Director of the Orlando Regional Chamber of Commerce Small Business Chamber and the Winter Park Chamber of Commerce.
David is a QuickBooks Professional Advisor and offers telephone, Web-ex, and on-site training in all versions of QuickBooks. David focuses on developing service plans that are specific to our client's needs. He assists clients with tax related immigration matters, foreign branch offices doing business in the USA from Brazil, United Kingdom, Japan and Taiwan.

David has worked with foreign national individuals and businesses from Brazil, Canada, England, Hungary, Netherlands, Romania, Spain, and Mexico, among many others. His extensive knowledge in foreign tax matters gives foreign individuals clarity as to the tax compliance issues arising from conducting business in the US, including best possible tax business structure. He also provides tax planning and advice for American Expatriates living and working abroad.
Marion Farley CPA, Senior Tax Manager

Marion joined the firm as a Tax Manager in 2014 after moving from his CPA firm in Missouri. Marion provides strategies for entrepreneurs, small businesses and individuals to reduce their tax burden while building personal wealth and equity.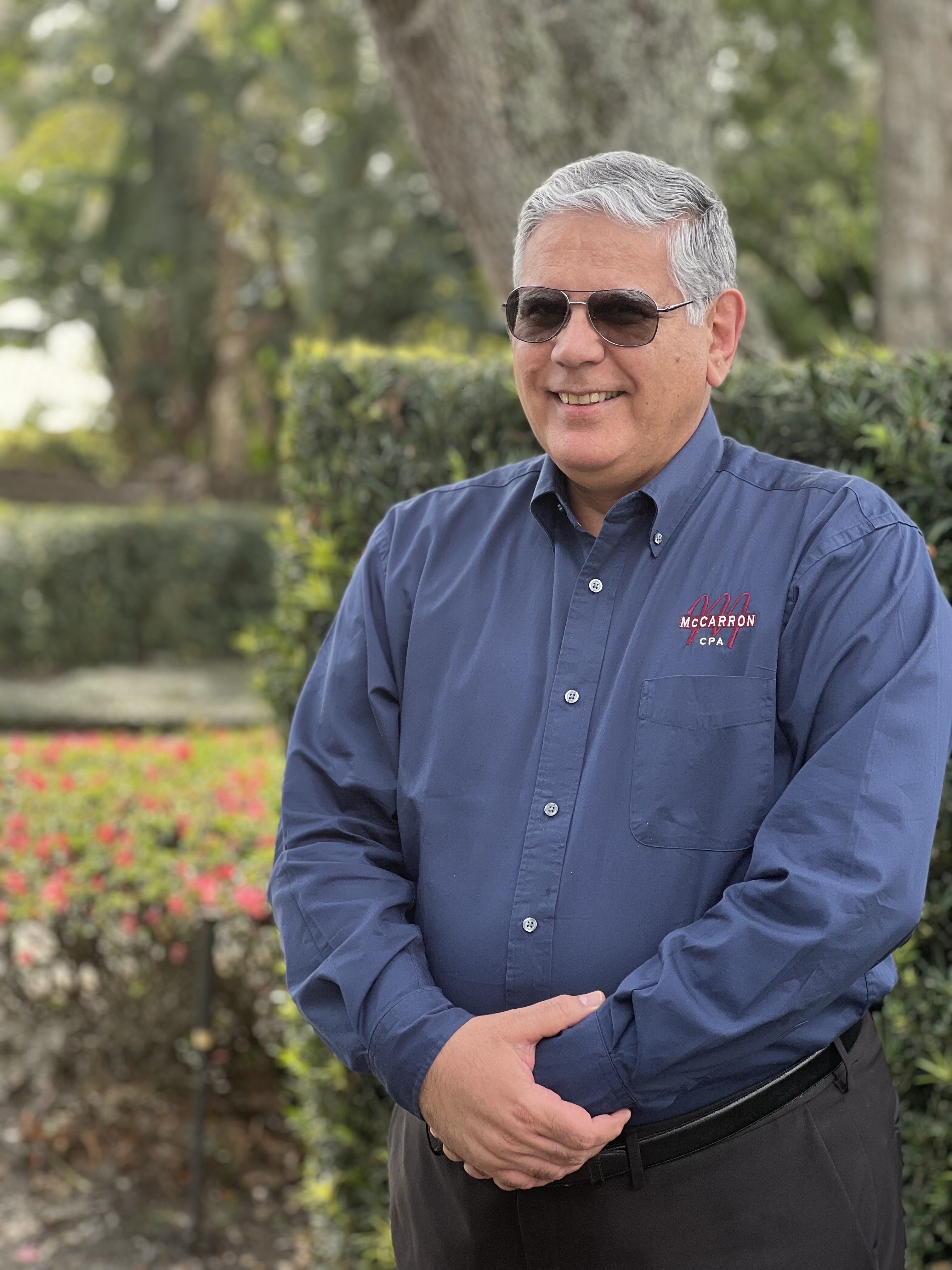 Fernando A Ferreira CPA, Tax Manager
Fernando joined the firm in 2021 as a tax manager. He serves clients in the professional services, not-for-profit, retail, wholesale, construction, transportation and manufacturing industries.

In addition, Fernando represents clients in multi-state income tax return filings, foreign entities and tax resolution (Federal & State) tax matters.

Fernando brings over 35 years of experience to the team as a CPA in Florida and previously in New Jersey.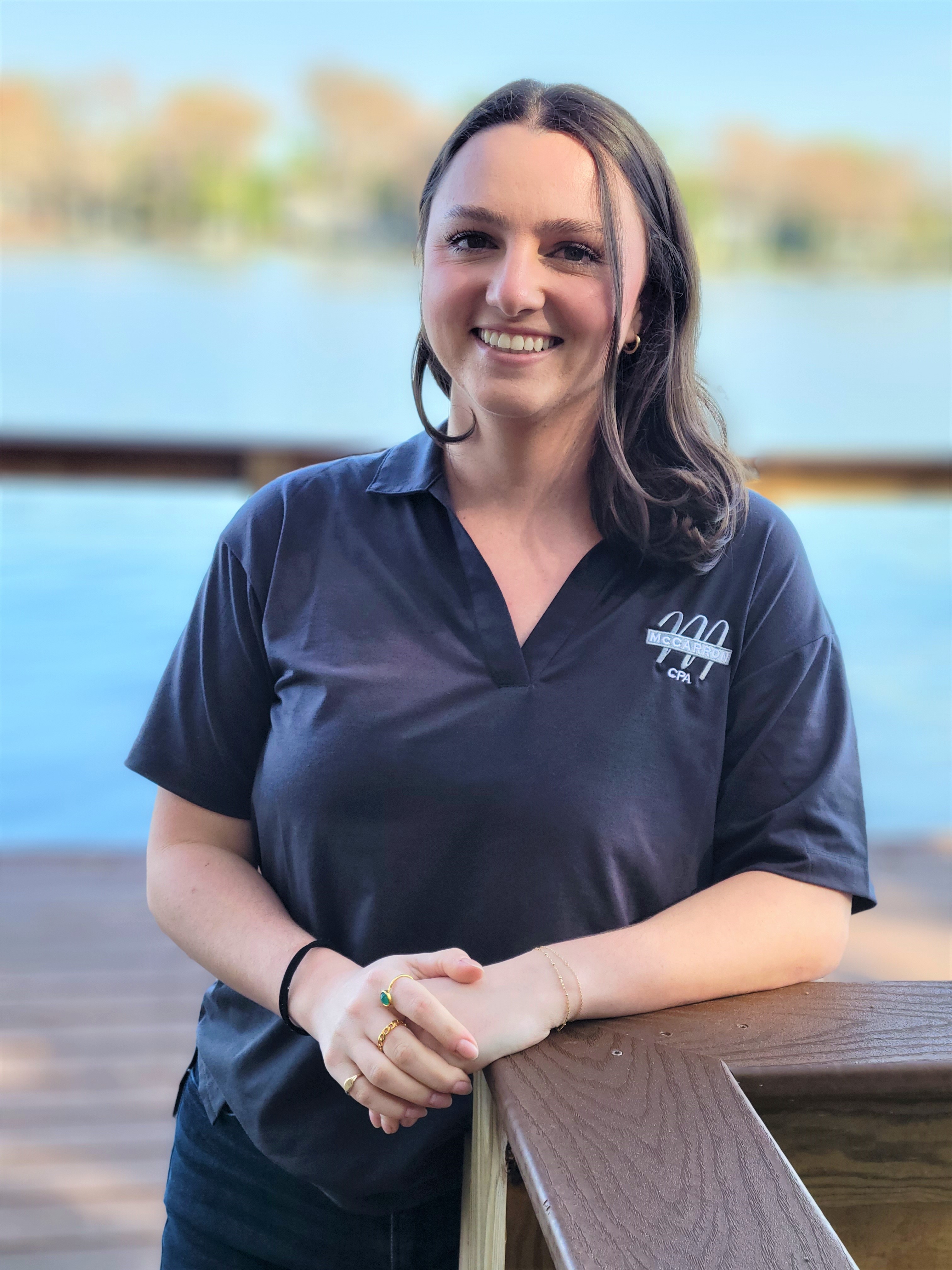 Melanie M McCarron CPA, Senior Accountant


Melanie is a graduate of Florida State University. She joined our firm in 2022 after a career at a large international accounting firm. Melanie brings her experience with large corporate and individual tax clients to the firm and works with clients doing business in multiple states.

Melanie can sometimes be found in the office with her German Short-hair Pointer dog "Pepper" by her side.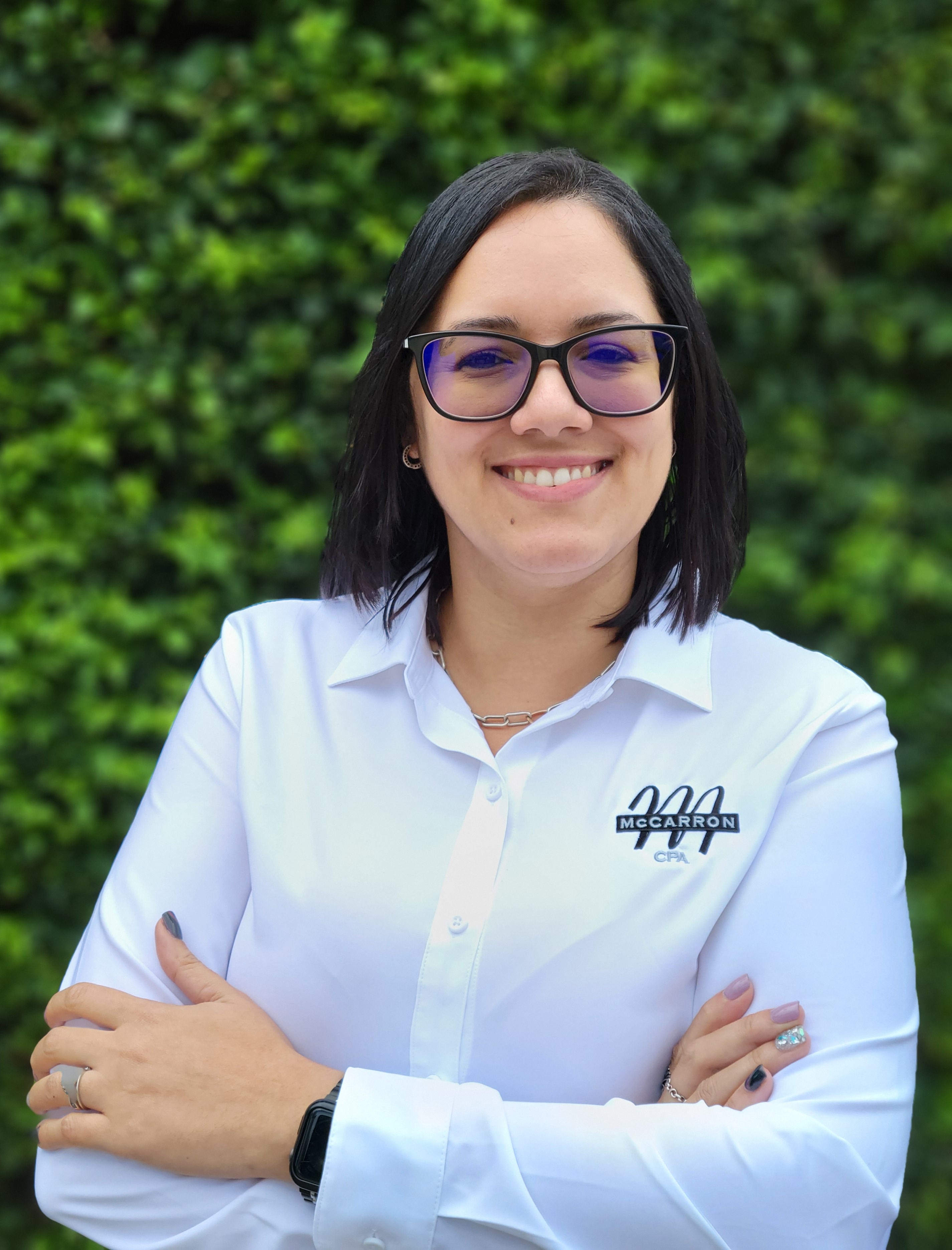 Jeilise Ortiz, Senior Accountant

Jey joined our Firm in 2022 and provides QuickBooks and accounting support for small businesses as well as Individual, Corporate and Partnership tax return preparation. She was born and raised in Puerto Rico and received her Bachelor in Business Administration majoring in Accounting and Auditing. She received her Master in Business Administration debree in Accounting from Metropolitan University of Puerto Rico.

Jey is married to Nelson Gutierrez and they have four children, Bryan, Derick, Jeinelys & Amaia. She is a proud Army and Air Force mom.

When not at work, she likes to spend time with her big family and maintaining her back yard.


Tina Shores, Staff Accountant
Tina has been with the firm since 1993 as a staff accountant. She is very familiar with our clients and plays a key role in the day-to-day operations of the firm.

She was born and raised in Orlando and received her Bachelors degree from the University of Central Florida. While earning her degree, she married her husband, Paul Shores. They have three children; Justin, Tyler and Trent and 5 grandchildren.

Tina focuses on small business bookkeeping, payroll and sales tax return preparation. She is also involved in individual tax and tangible personal property tax return preparation. Tina is a QuickBooks Professional Advisor and offers telephone, Web-ex, and in-House training and support in all versions of QuickBooks.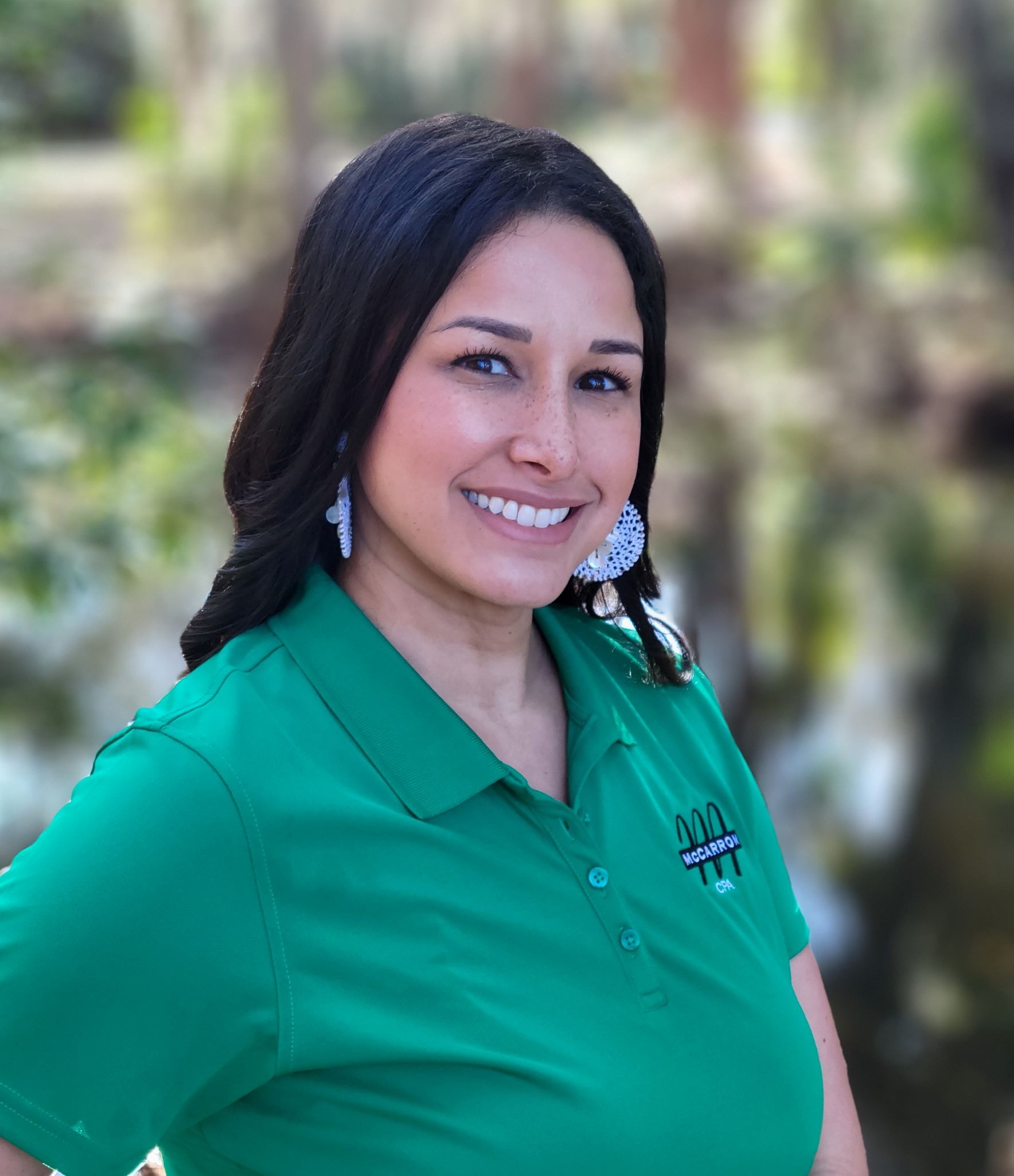 Leslie Bonnelly-Castrofort, Staff Accountant

Leslie joined the firm in 2019 as a staff accountant. In addition to accounting experience, Leslie brings prior experience in human resources and payroll administration to the team. Leslie received her Bachelor of Science in Business Administration from the University of Central Florida, majoring in Accounting. Go Knights!

Leslie provides accounting, payroll and tax return preparation services to our clients, as well as QuickBooks advisory services for QuickBooks Online and QuickBooks Desktop versions.

When away from the office, Leslie enjoys spending time with her husband and two boys and assisting with community outreach programs.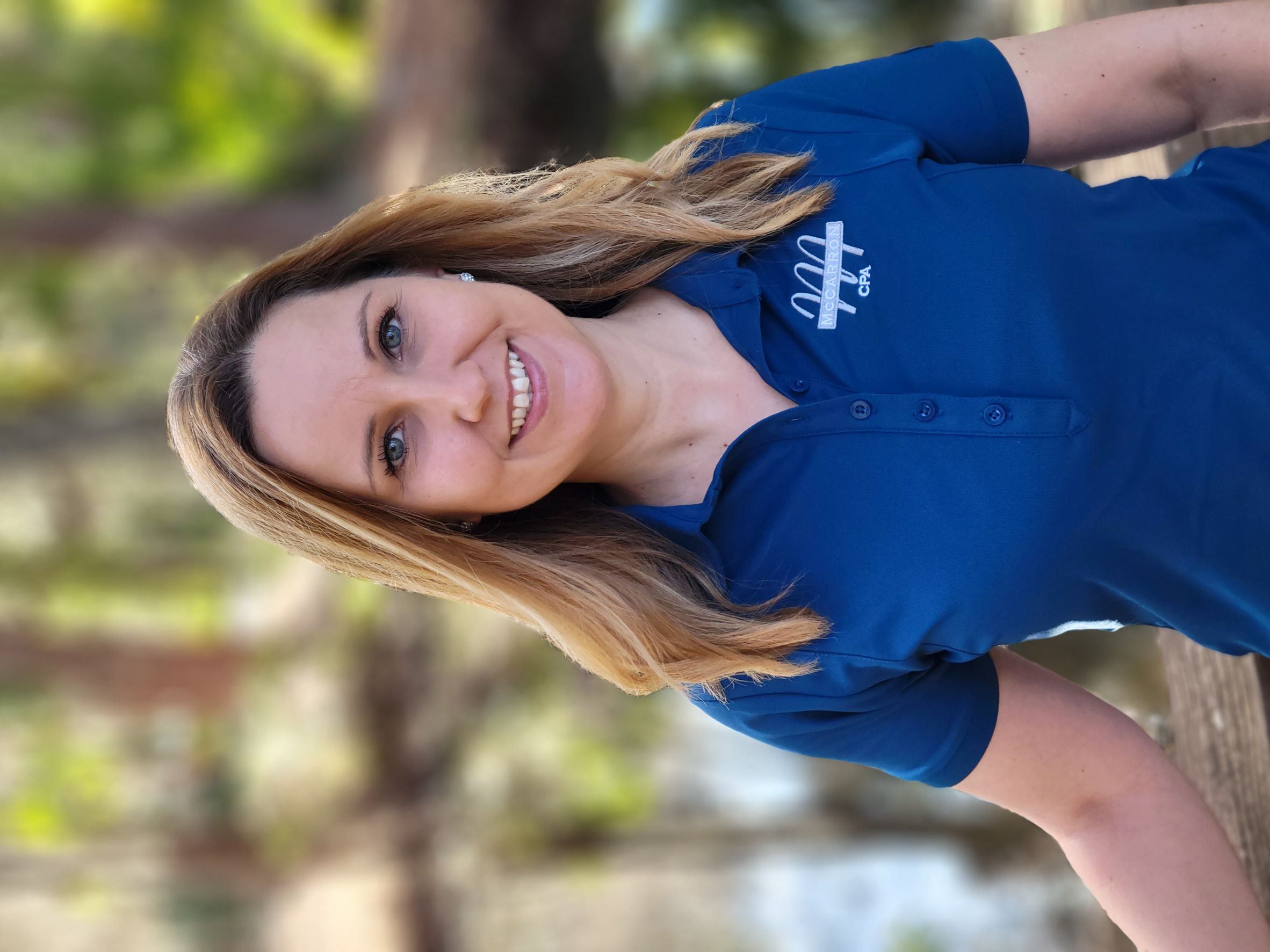 Joanna Morgan, Staff Accountant

Joanna joined the firm in 2022 as a staff accountant working with small business accounting and payroll compliance. She is a graduate of the University of Central Florida with a Bachelor of Science degree majoring in accounting. Joanna brings with her experience in QuickBooks Online and QuickBooks desktop accounting software.


Joanna was born in Germany and was introduced to the Orlando area while working in the Cultural Representative Program at EPCOT, then immigrated to the United States in 2006.



Lynn McCarron, Staff Accountant
Lynn was born and raised in Didcot, England and moved to the states in 1981. She provides accounting and tax support to individuals and businesses.

Lynn provides accounting, QuickBooks support and training for clients and prepares Individual, Corporate, Partnership, Trust and Estate tax return preparation services.

When not serving clients, Lynn enjoys camping with her husband in their Airstream and dreaming of cool air and a mountain stream in the Smokey Mountains.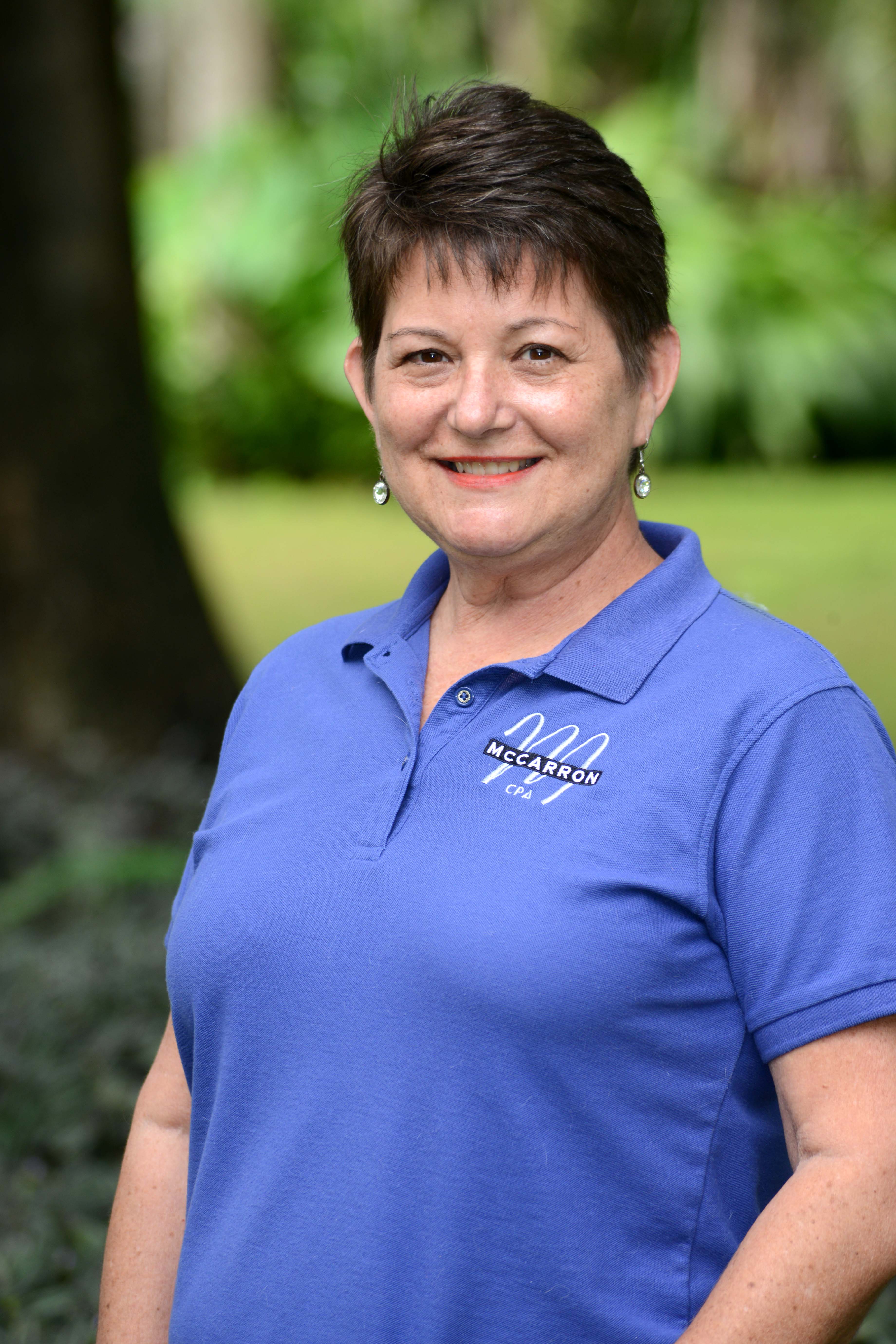 Laura Collins, Office Manager
Laura is our cheerful greeter and administrative wizard. She joined our firm in 2017 after a support career in other local CPA firms and we are very happy she has joined our firm. She earned her Associates Degree at Valencia College and holds the credential of Certified Administrative Professional from the International Association of Administrative Professionals. In her spare time she enjoys her kitties, travel and beating the casinos.